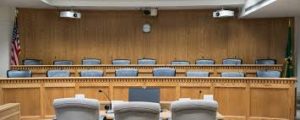 Attorney Jason Lantz with the Sullivan Law Group, PLLC, represents the Washington Association of Criminal Defense Lawyers on impaired driving issues in the Washington legislature. Every year, Jason attends a meeting convened by a Washington legislator to discuss impaired driving laws. Jason monitors all bills involving DUI cases and advocates for law changes that will protect Washington citizens' constitutional rights and ensure a fair process. Through his work with the Washington legislature, Sullivan Law Group is ahead of the curve as far as the current state of the Washington law in DUI and impaired driving cases.
Most lawyers learn about law changes after they happen or become effective. Thanks to Jason's work, Sullivan Law Group attorneys not only help change Washington law to protect Washington citizens' rights, but also know when law changes are coming well before they happen. This benefits Sullivan Law Group clients because DUI and impaired driving laws change on a regular basis. By being on the cutting edge of the law, Sullivan Law Group attorneys are positioned to take advantage of helpful changes in DUI law and by planning for negative changes in law.
For example, Jason testified in support of an upcoming law change that would allow a person convicted with a second DUI within seven years to serve home detention instead of a significant amount of jail. This will allow people to keep their jobs which is to the benefit of people charged with DUI. It is also to the benefit of the community so that people convicted of DUI can continue to support themselves and their families. Of course, Sullivan Law Group attorneys always look for a way to dismiss cases or get the best possible deal; however, Jason recognized an opportunity to support a law change that would benefit certain clients. By knowing of this pending law change, Sullivan Law Group attorneys are able to plan cases to take advantage of helpful law changes.